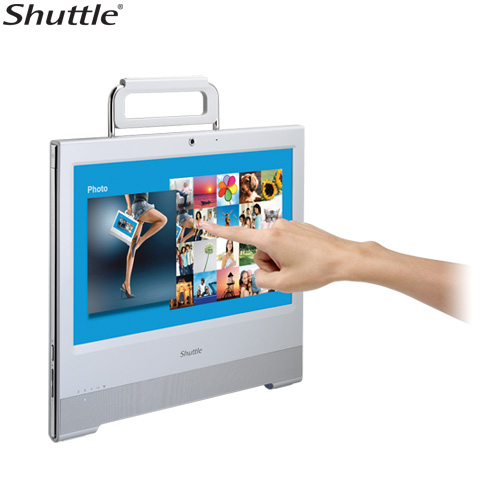 This is one slick looking portable all in one X50 system from Shuttle!  Look at this thing, it beat the iMac hands down in my book for aestethic.
And the specs are not too bad either. The PC will come with a 15.6 inch touchscreen 1366 x 768 pixel display and a 1.6GHz Intel Atom 330 dual core CPU, Gigabit Ethernet, Wireless n, webcam, etc, etc.
SlashGear reports the barebones version will be available in Europe by the end of the month for €361 or about $499 US.
Social Share